Configurator
The only software for solar projects
Planetsoarshop Photovoltaic Configurator
Our solar configurator at planetsoarshop in France, with years of experience, has been able to revolutionize the way you design your solar installation. With a wide range of features, our configurator will offer you more than the average competitor. Our configurator is also there to give you the help and advice you need on the best solar panels as well as inverters and their use for your installation.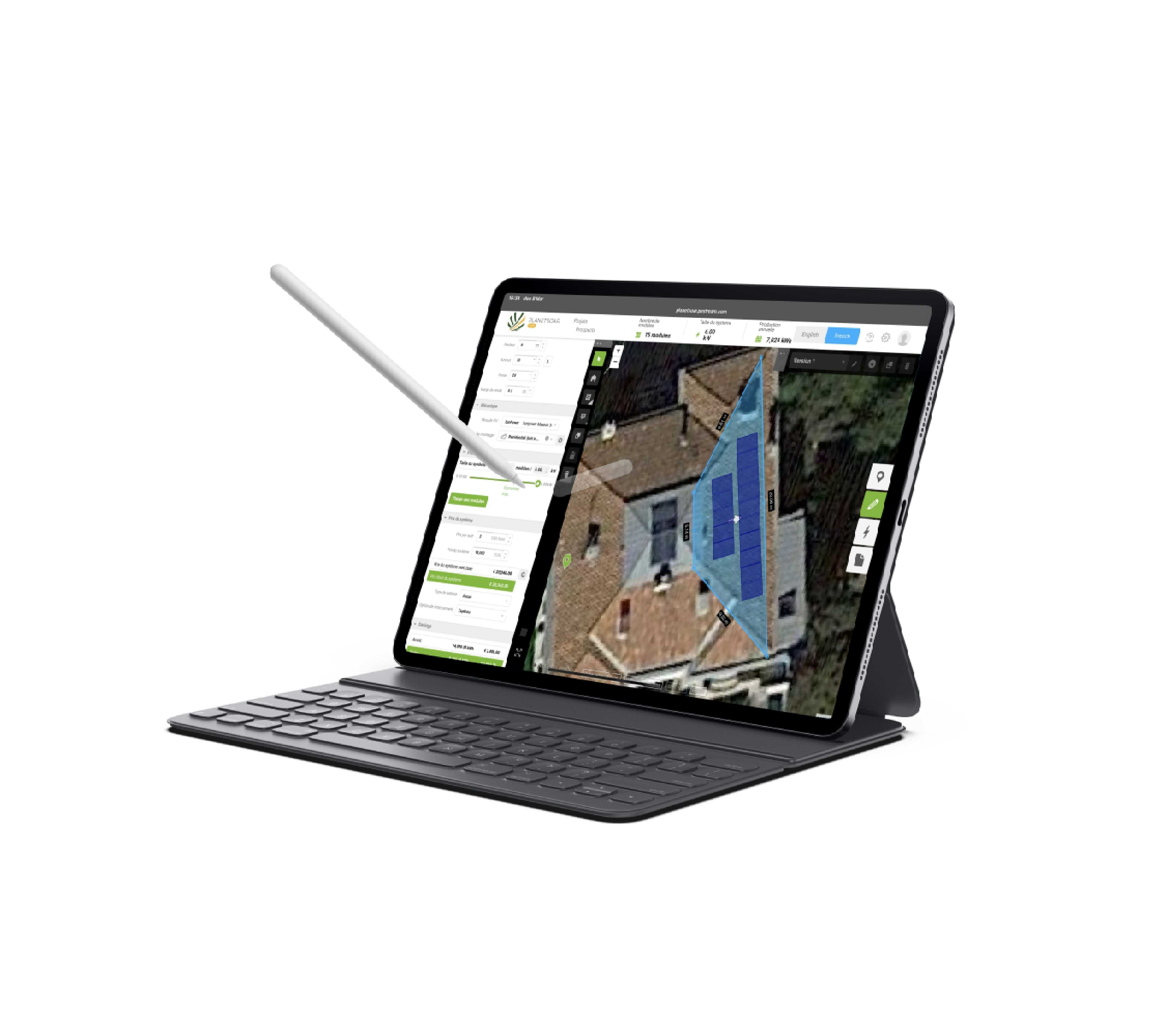 Take your Solar Installation to the Next Level
Online platform to improve sales processes and advice to individuals, from the design and ordering of photovoltaic kits, to meeting your infrastructure needs in solar energy.
Provides a simple but advanced automated all-in-one software solution for EPCs and distributors.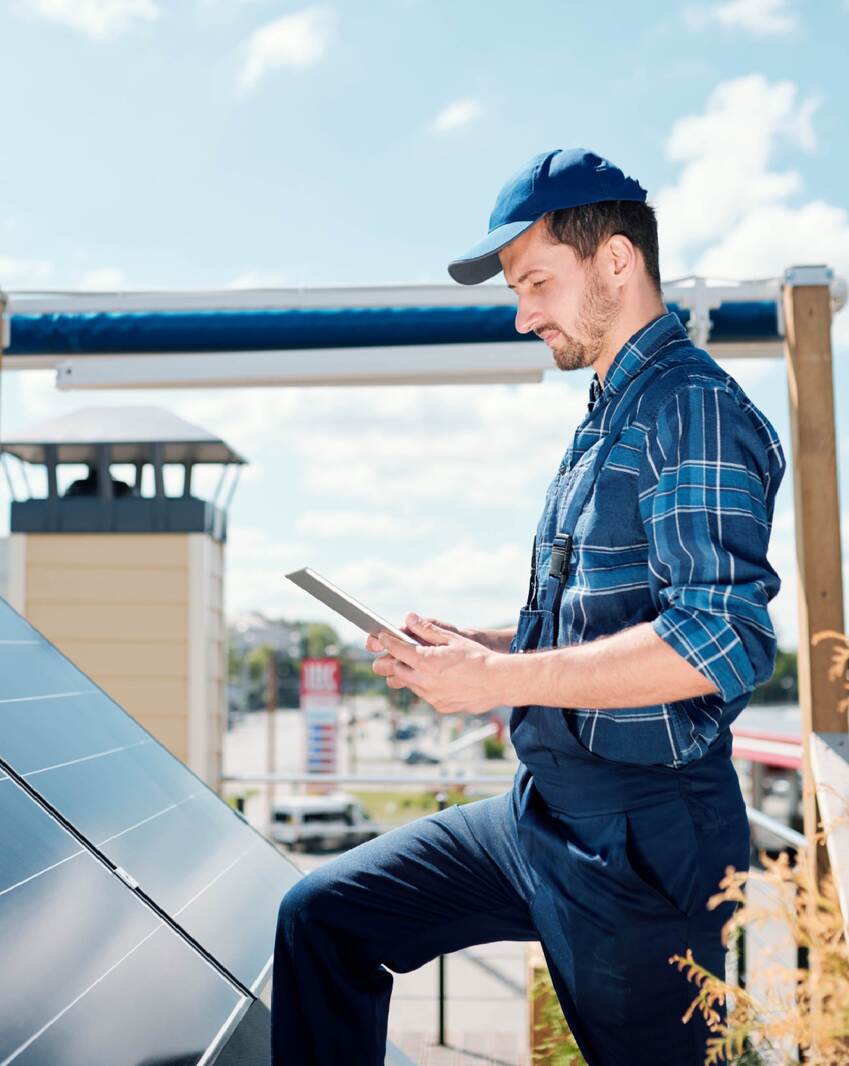 Value to Distributors
Increases the volume of orders by contributing to the growth of the EPC's business
Improves EPCs' competitiveness by reducing selling costs
Improves TPA sales results: more leads and better conversions
Increases brand awareness and network through white label solutions
The EPC uses the platform to generate sales offers to end users and automate the material ordering process.
In a nutshell: it simplifies the ordering process for the EPC and the distributor.
Reduces the workload associated with order and invoice processing, thereby reducing overheads.
Increases your network, loyalty and EPC satisfaction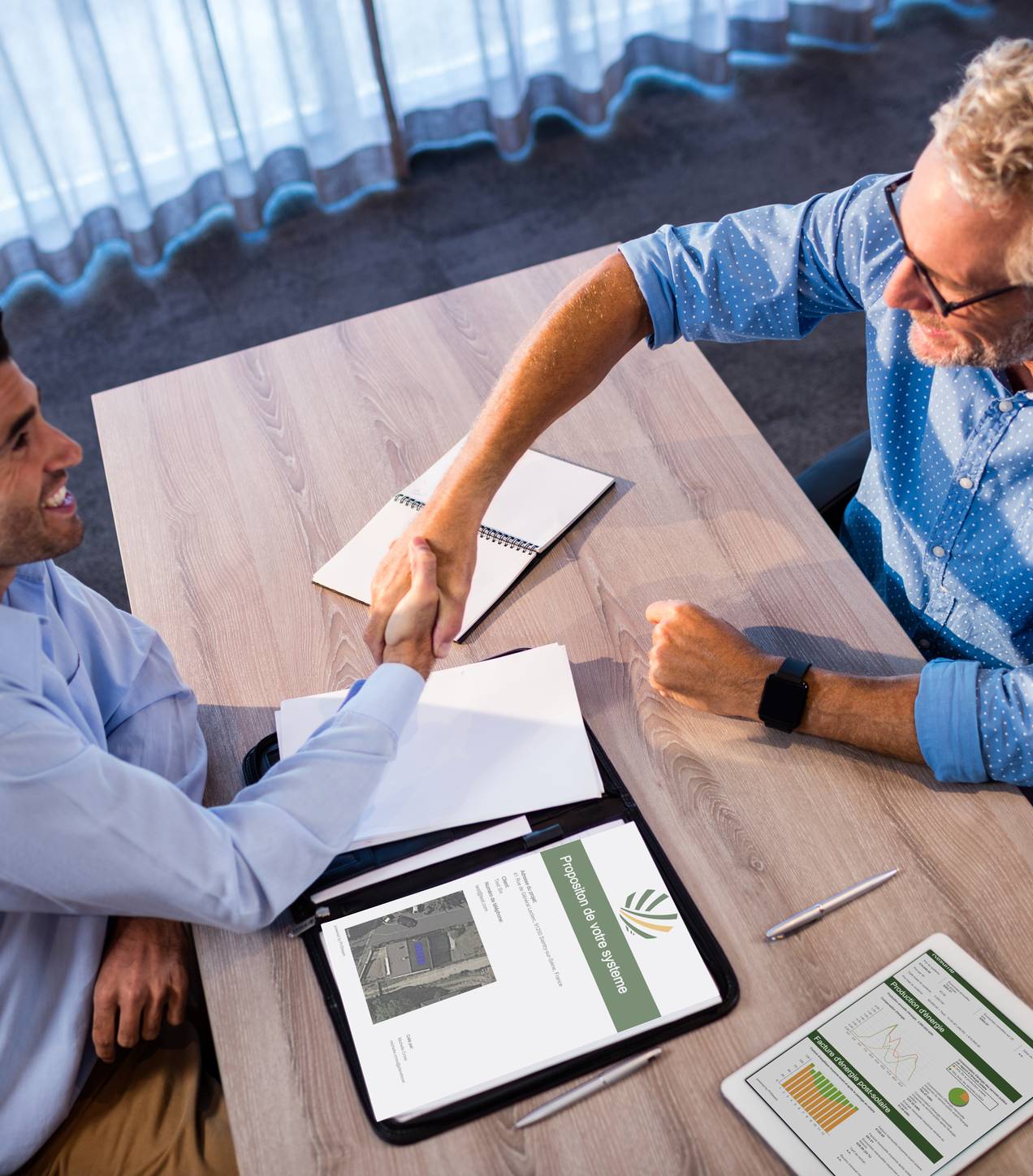 Value For Installers by Improving The Sales Process
Reduces processing times, improves conversion rates
Generates an individual commercial offer for PV systems within minutes
Dramatically reduces the resources required for your PV power development process.
Generate proposals and reports, each of which is specifically designed for your customers' needs. Digitally, you will be able to use your e-mail to send your estimate and proposal.
Proposal Generation and Design
Analyse the energy consumption of your customers and its needs.
Perform financial analysis and calculate long-term savings for France for example.
Perform shadow analysis
Export to AutoCAD (DXF) or PDF
Improving The Engineering Process
Get the electrical design in minutes and share it by email in PDF format.
Use the roof and panel layout created and confirmed by the sales team as the basis for the technical design and associated kit.
Order material or kit directly from the design tool to the distributor.
Electrical Circuit Design
The aim is to be able to obtain an accurate electrical diagram in a matter of minutes, our configurator is equipped with a revolutionary electrical design system. With the ability to automatically generate your inverters based on the number of panels and your customer's energy and power requirements, you can now save time and effort and avoid waste.
Choose manually from our inverter database, the version, for optimised solar energy production.
Get advice on the number of inverters you need to connect to your system and optimise your shopping basket.
Highly configurable power generation and consumption system allowing you to focus on a single panel or the whole installation and avoid losses.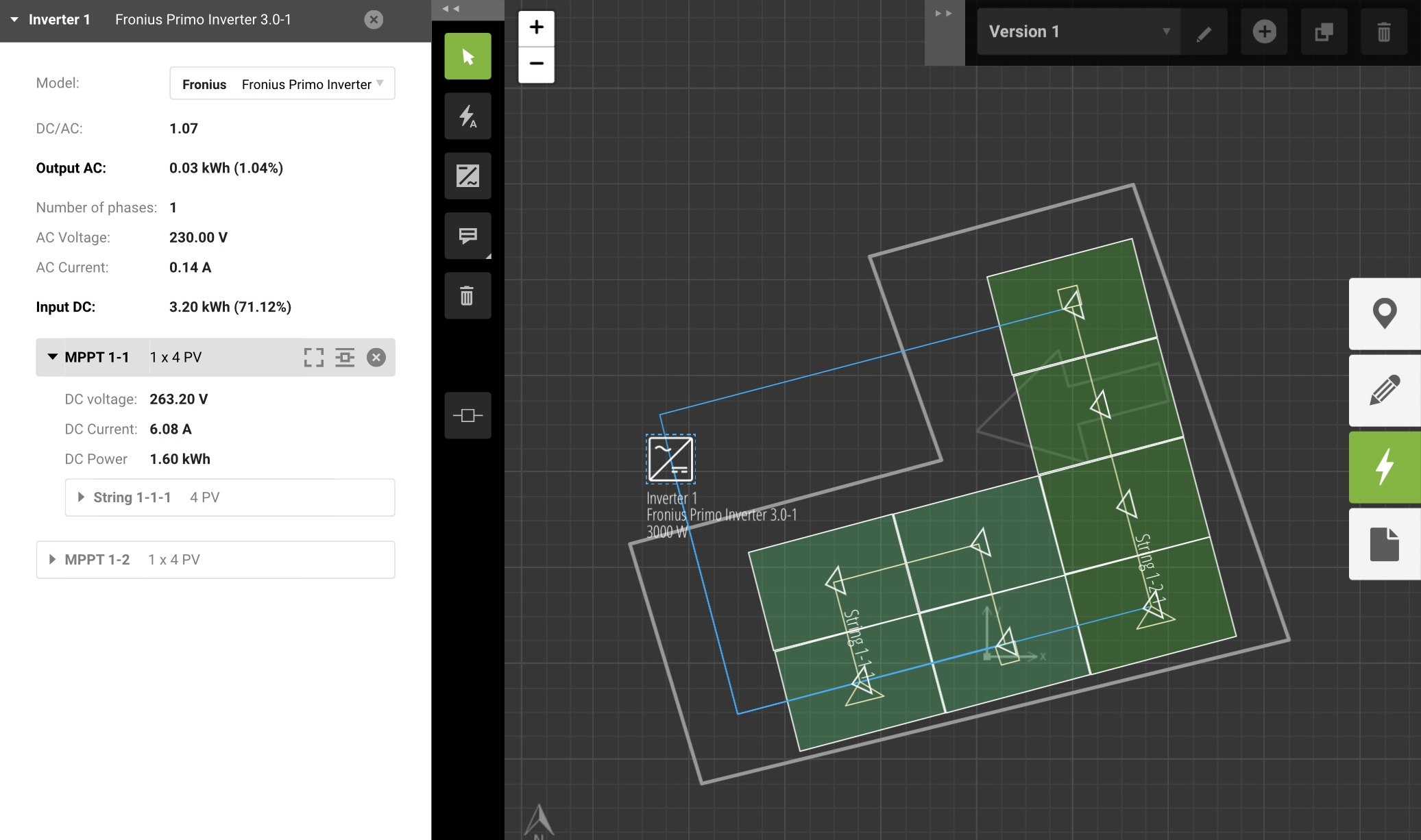 1. Starting-up a Project and Energy Consumption
In this video, you will learn how to start your solar installations. You will log in with your password to access the application. You will first learn how to log in to the configurator site and choose the location and size of your house, as well as the possible use of a water heater. You will then need to enter all the necessary information, such as your monthly energy consumption, in the menu. The configurator will then generate your energy production graph, which you can modify manually, using your energy bills, and the electricity prices of your supplier, EDF in France for example.
2. How to create / update the Design.
This is where you will now start your solar installation. You will need to manually set the desired dimensions on your house. If you have any obstructions that could hinder the performance of your solar panels, such as trees or a chimney, you should highlight them here. Once this is done, you will need to choose the solar panel you want. All products in our configurator are synchronised with the planetsoarshop or product database, which means that you can find all our products on our configurator.
3. How to create/update Electrical Design
The Planetsoarshop configurator is suitable for all the needs of a solar panel installer. In this video, you will see how you can use the circuit generator of our configurator. You will have the choice to choose your inverter according to your customer's energy and power needs or to generate it automatically, depending on the number of solar panels your customer has.
4. How to Obtain the Proposal Documents
Here you will learn how to get your proposal. When your installation is complete, you will receive a record of the cost of your equipment. You can export this invoice, which will allow you to share it by email. In this invoice, we have included important information such as your self-consumption file and the estimated energy production. In this file, you will also find an estimate of your customers monthly energy payment after your customer has gone solar. You will now proceed to the shopping cart where you can change your panel or inverter quantity before completing your kit.